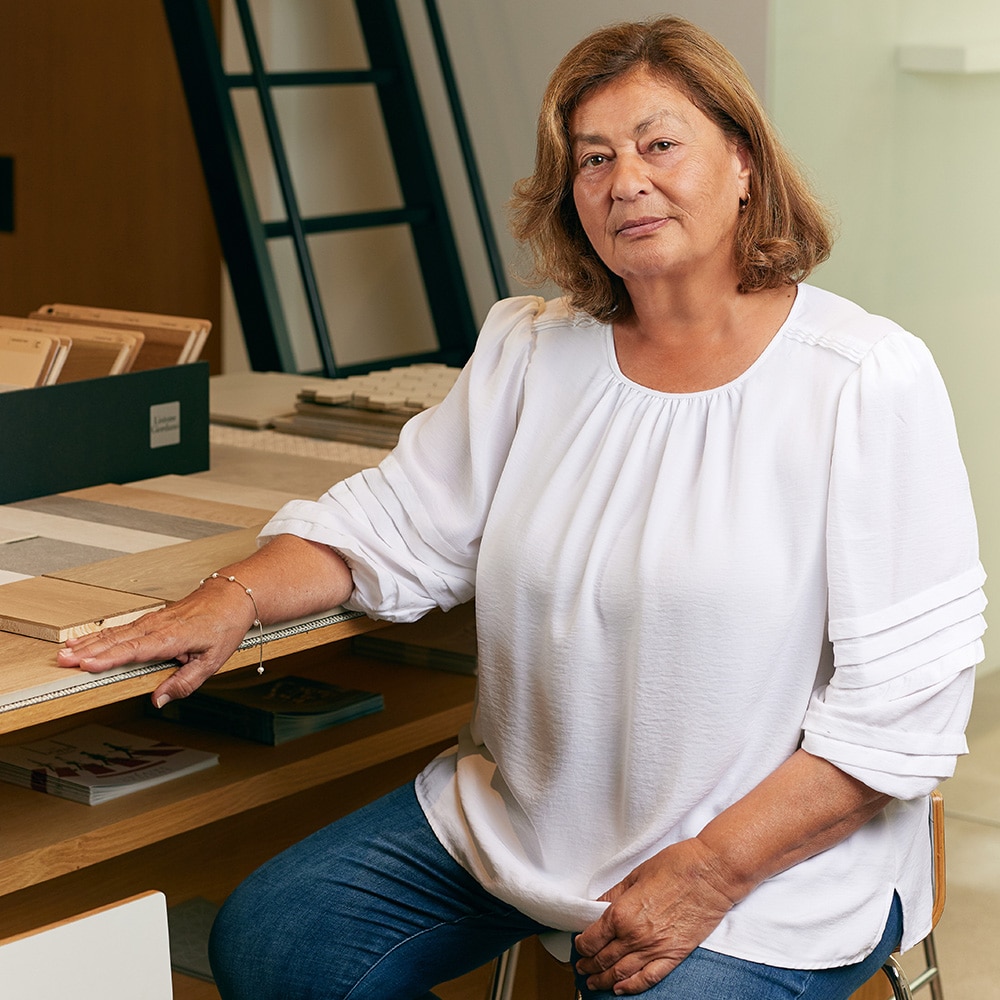 Dominique Bonet
Partner and Lead Designer
Dominique has led LD&D's design team since co-founding the design practice in 2008, using her expertise in art direction and set design to guide the company's vision and penetrate the high-end design market.

Dominique was born in Alexandria, Egypt, and grew up in Paris, France, where she acquired an early passion for the visual arts and design. She brought this interest to Caracas, Venezuela, where she began her career working with Vogue photographer Franco Rubartelli. She went on, together with Salvador Bonet, to co-found and co-lead Grupo 35, one of Venezuela's top advertising agencies and production companies, ranked the "Best Advertising Production Company of Venezuela" for 8 consecutive years. Here, she served as an art director and set designer, producing television commercials for a host of clients including Visa, Mastercard, Pepsi Co., Ford, and Gap. She relocated to Miami in 1998.

Dominique has won numerous national and international awards throughout her career, including the Bronze Medal at the New York Film Festival for "Best Art Director" and Gold Medal for "Best Set Design" at the London International Advertising Awards.